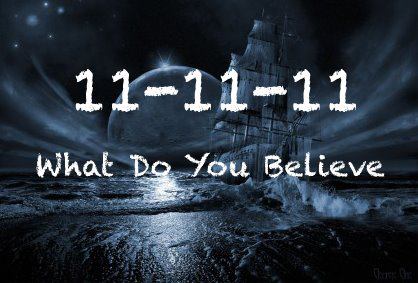 The Year 2011

Though the focus is on 11.11.11, the year 2011 should be addressed. In
numerology, the year 2011 is a 4 (2+1+1=4). 4 represents form,
foundation, and structure. It is spirit manifest into matter, or those
things that bring everything"down to earth."2011 is a turning point year
where the Divine creative spirit, represented by 11.11.11, sets the
foundation for what is to transpire in 2012 - the next generational
surge of humanity and the beginning of the new Mayan Long Count
Calendar. We are fortunate to be alive at the beginning of the 21st
Century, witnessing one of those once every 100 year decades (2001-2012)
where consciousness has been elevated enough so that the repetitive
dates can be recognized and celebrated. That is the ultimate power and
magnificence of the date: 11.11.11.